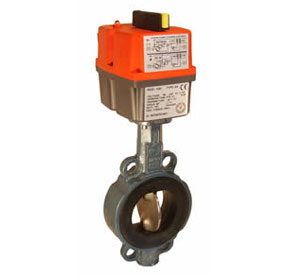 Highly visible LED light gives continuous actuator status indication.
Multi-voltage capable with auto- voltage sensing
Torque output range: 25~95Nm Break 20~80Nm Reseat
Electronic torque limiter Protects against valve jams
Anti-condensation heater
All connections via external DIN plugs ~ no need to remove cover to connect
CE marked
Traceable sequential serial num- bering system
Manufacturer: JJ Automation
Coated iron wafer pattern butterfly valve with stainless steel disc and EPDM liner, fitted with a J3 electric actuator. Sup- plied assembled and dry bench function tested. Full size range from 11/2" to 12". Sandwich mounts between BS4504, AS A150 or BS T 'D/E' flanges. V alves are WR AS approved for use on potable water.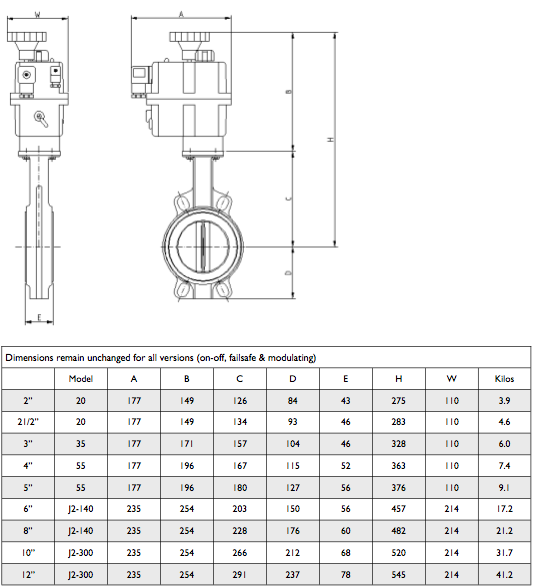 Water and many acid or alkali, or solvent solutions, subject to compatibility with wetted parts in contact with media. Actuatorssizedonamaximumdifferentialpressureof10barwetservice,iftheintendeddutyis above this differential, or dry (air or gas) call to check actuator sizing as a larger output actuator may be re- quired. NOT recommended for use on steam.