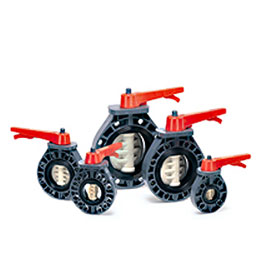 Standard: JIS, ANSI, DIN
Body material: UPVC, PP, CPVC, PVDF
Size: DN50(2") - DN200(8")
Operating temperature: 0 - 55ºC
Body colour: grey, transparent with slight purple tint
Manufacturer: Sanking
Corrosion resistance.
Excellent flow characteristic.
Compact and lightweight designs in an energy-saving and cost-efficient butterfly valve.
With clear indication of disc opening degree.
Ideally suited for flow control in a minimum piping space.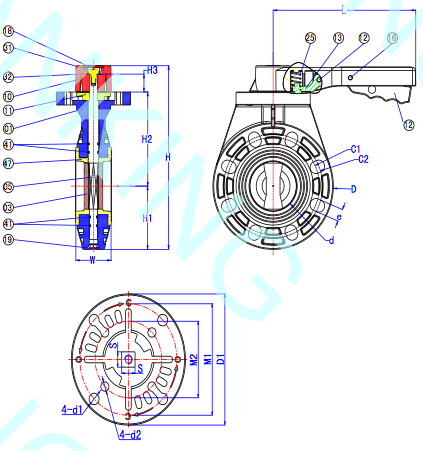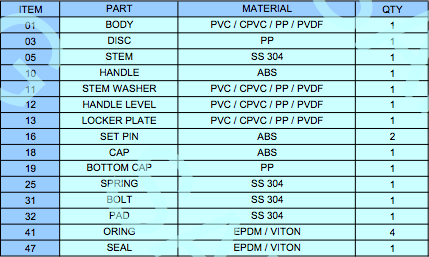 Oil
Chemical processes
Electronics
Gold
Papermaking
Processed foods and beverages
Pharmaceutical operations
Industrial plating
Seawater treatments
Hot spring water distribution